GENERA, the Energy and Environment Fair, organized by IFEMA MADRID, will hold its next edition from 6 to 8 February 2024.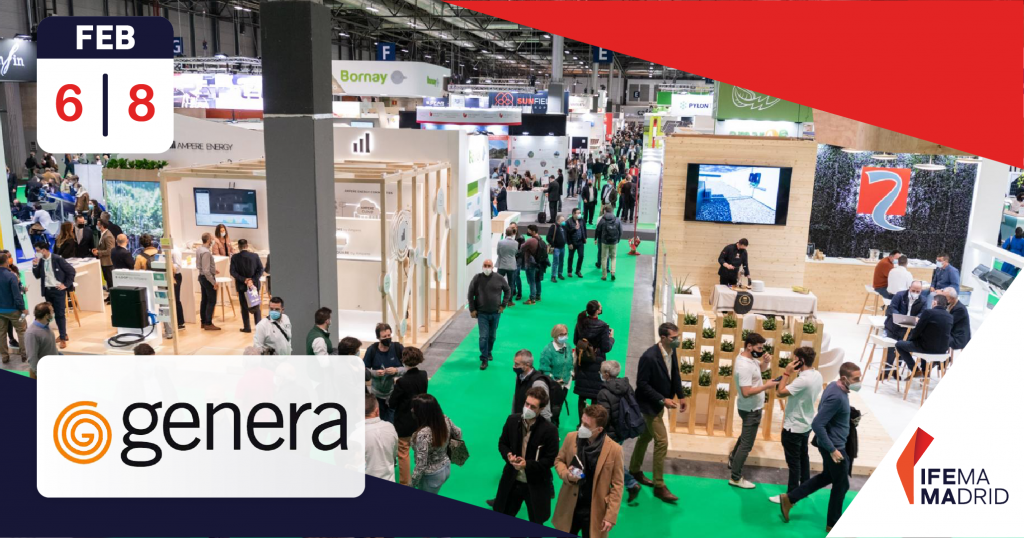 The event, now in its 27th edition, is an excellent opportunity to get an overview of all the specialist options on the market, discover Spanish and international trends and new developments in one place. GENERATE will allow you to connect face to face with a large number of customers in a short period of time.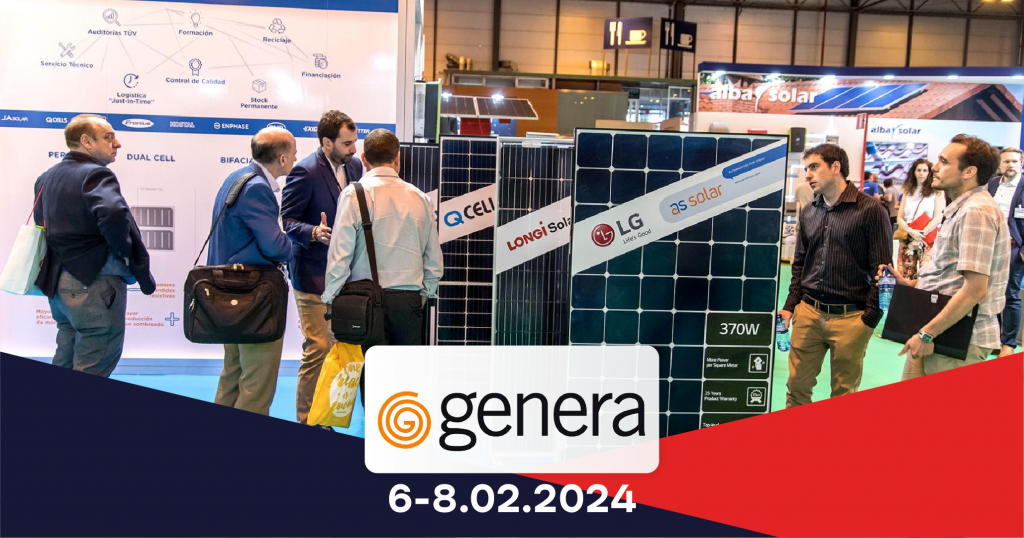 The previous edition of the fair ended with the participation of 35,000 professionals from 63 countries. Visitors to the event had the opportunity to see the offer proposed by 400 companies and to participate in 135 meetings and conferences.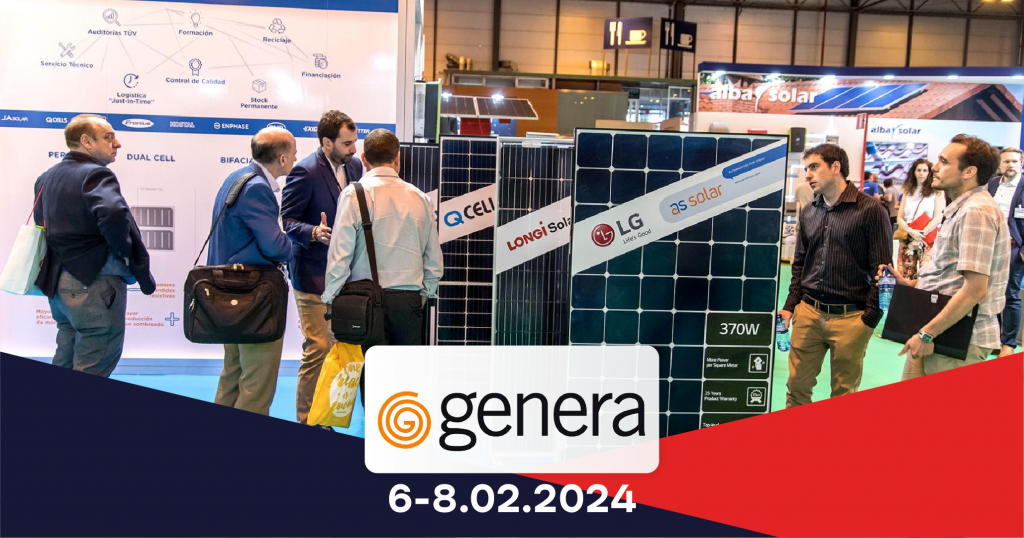 By participating in GENERA you can show the best of your company and communicate its identity, with consequent promotion of the value of the brand. Your customers will be able to see, touch and in some cases use the product you offer.
For more information, do not hesitate to contact us!