Italian Fair Service is pleased to announce that it will be the official sponsor of Latin America Day, the prestigious event dedicated to the promotion of economic and business relations between Italy and Latin America which will be held on 27 September in Milan, at the IMIT headquarters in Corso Venezia 47 , from 2pm to 7pm.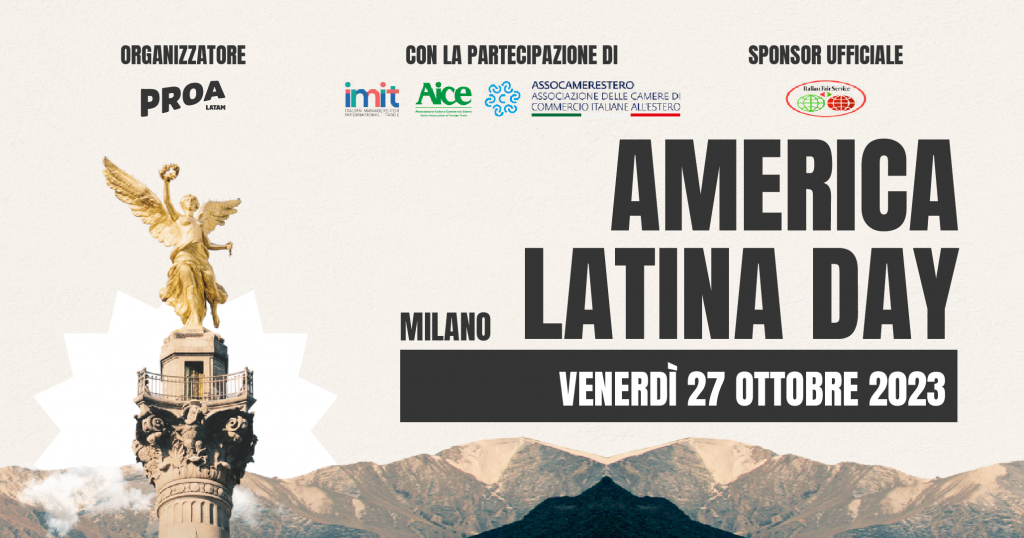 The objective of the day organized by Proa Latam with the collaboration of Aice, IMIT and the patronage of Assocamerestero, will be to increase awareness and understanding of the challenges and economic opportunities of the Latin region. This is an important opportunity both for those who are not familiar with the economic situation in Latin America and for those who want to learn more and update themselves.
Among the prestigious speakers, i.e. 24 managers, economists and journalists, directors, company owners and professionals and experts, there is Nicolò Costanzo, CEO of Italian Fair Service, who will moderate the panel dedicated to the cosmetics sector, during which they will speak :
Luca Bresciani – Sales and Marketing Director – Alfaparf Milan
Marcela Ivonne Schiaffini – International Sales Representative – Led Spa
Valerio Palotto – Business Owner – Petricore Cosmetics
Doriano Consonni – CFO – Bed Bath & Beyond
Finally, the event is a great opportunity to establish international contacts and open the doors to new professional relationships.
For more information do not hesitate to contact us.