On 2 December 2022, a webinar organized by Italian Fair Service took place with great success to promote the Iloe Studios fair, which will be held in Chicago from 2 to 4 April 2023, and the American fashion market.
A lot of italian fashion companies enthusiastically participated in the works, attending the presentation of the fair by the organizers. Iloe Studios has a well-defined mission founded on four values: convenience, curation, community and partnership.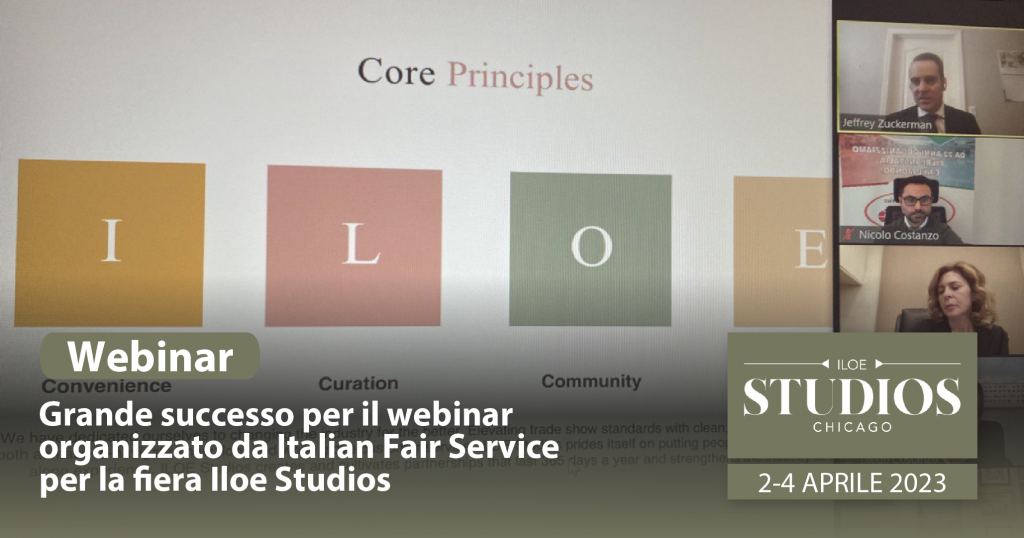 The structure of the fair, which puts people first, allows companies to create profitable and lasting partnerships. Furthermore, each brand will be able to make the most of their participation in Iloe Studios to show their brand identity to the numerous visitors and present the new autumn/winter collections (April is the most favorable month), especially with regard to the women's market.
Finally, the city of Chicago is a particularly favorable place in the USA to create strong partnerships, given the presence of numerous independent boutiques (62.4% of the total fashion stores).
A regular buyer and an exhibitor from the previous edition (who will participate again) also spoke during the meeting, providing excellent feedback on their experience at the fair.
For information on how to participate, do not hesitate to contact us.