The OUTDOOR RIGA 2023 fair promotes open adventure and creative activity by combining the International Boating and Nautical Fair "Baltic Boat Show", the International Hunting and Equipment Fair and Fishing Accessories "Hunting & Fishing" and the Motorcycle and Bicycle Fair "Moto & Velo" under one gear. The next edition will take place in Riga from 14 to 16 April 2023.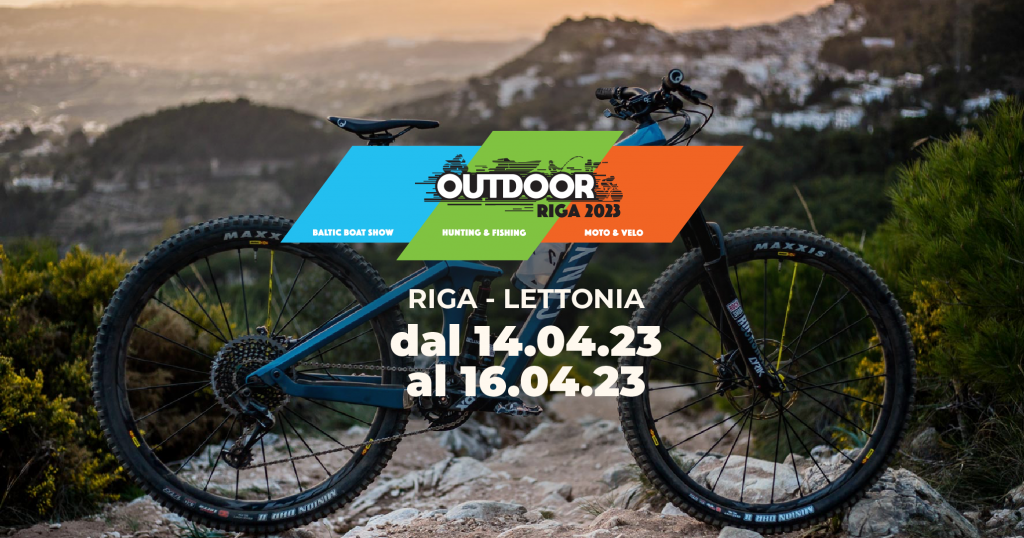 Located in Latvia, in a strategic point to expand and own business in Eastern Europe and Asia, the beast will offer the opportunity to companies in these sectors to present their offer.
The last edition of OUTDOOR RIGA, in 2022, saw the participation of over 14,000 visitors and more than 150 visitors.
Follow and focus on the single core themes:
Hunting and Fishing:
– Hunting weapons and optical sights
– Accessories, equipment and hunting clothing
– The development of "Hunting tourism" in Latvia and other countries
– Fishing equipment and accessories
– Fishing equipment rental
Baltic Boat Show:
– Presentation of the new offer of jet skis, yachts and motorcycles
– Fiberglass inflatable boats and canoes
– Special equipment and accessories for water sports
– Candle accessories
– Moorings
– New for navigation systems
– Insurance for water transport
Motorcycle and Velo
– Presentation of the offer of motorcycles and scooters of different brands
– Accessories and clothing for motorcyclists and cyclists
– Spare parts
– Cycling courses
– Club of cyclists and motorcyclists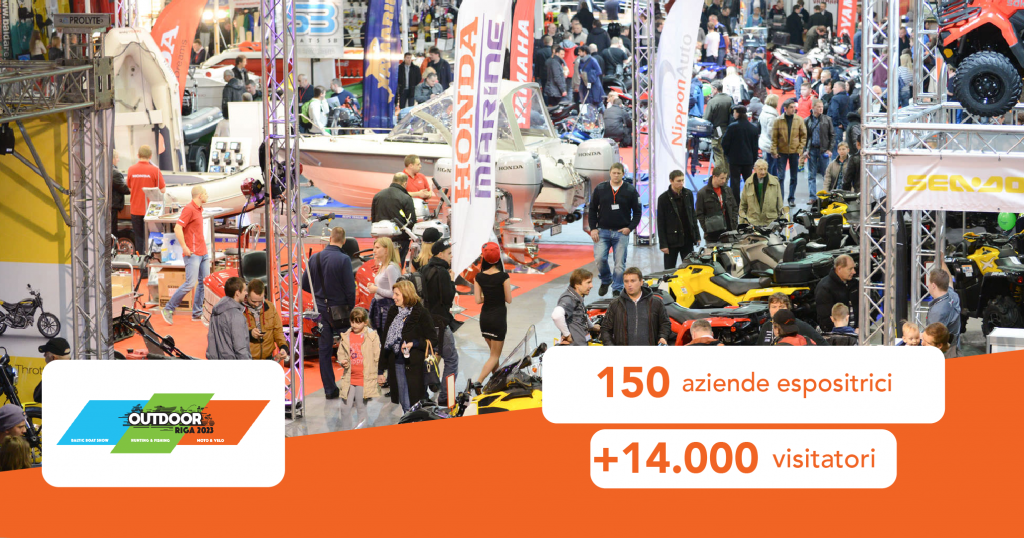 The broad respite of this event will help attract a large number of professional visitors and increase the chances of profit! For more information, do not hesitate to contact us.