The ICE agency, responsible for the promotion of Italian companies abroad and internationalization, is coordinating the participation of Italian companies in the Beauty Istanbul fair. This event will be held at the ICC – Istanbul Congress Center & ICEC from 27 to 29 September 2023.

Participating in the fair is an unmissable opportunity for Italian operators in the sector: the cosmetic sector in Turkey is growing at an annual rate of 10%, while the share of natural and personal care products represents around 5%. Only 10% of products sold in Turkey are of Turkish origin. Among imported cosmetics, 32% concern compounds and creams, 25% beauty and make-up products, 16% perfumes and fragrances, 13% hair care products, 6% oral and body hygiene products and 5% shaving products.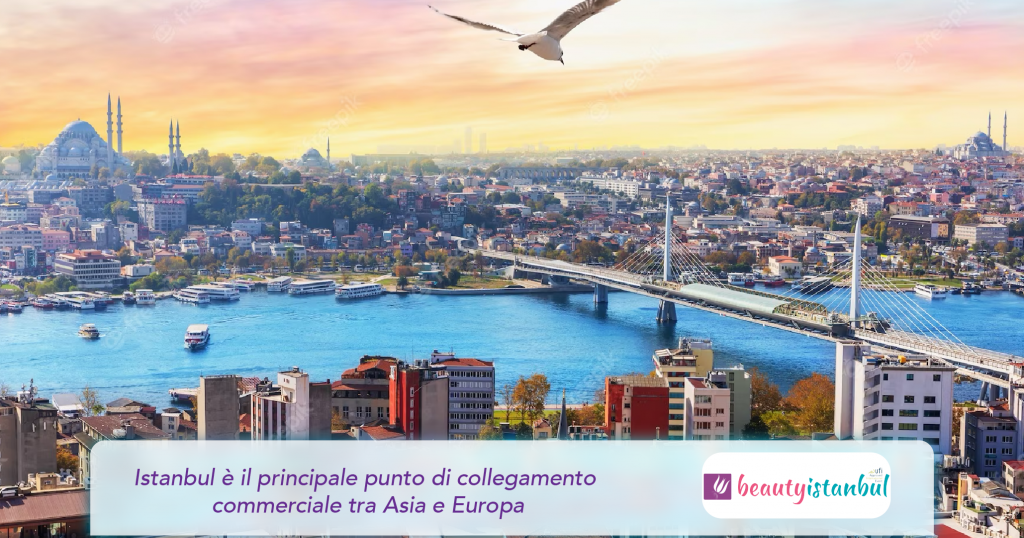 Over the past 10 years, the cosmetic sector in Turkey has demonstrated steady growth. Turkish companies continue to expand the range of products offered and increase investments both domestically and internationally. There are several factors contributing to the growth of the Turkish cosmetics market, including the fact that Turkey is becoming a center of interest for the global cosmetics market, with huge investments planned. The Turkish population, which represents the second most populous country in Europe, is made up of 80 million inhabitants, with an average age of 29 years. This means a large consumption of cosmetics. Another element that stimulates companies' interest in the Turkish market is the increase in demand for organic, organic and herbal products, together with the increase in the number of tourists visiting Istanbul and Mediterranean cities with the intention of purchase these products.
The main suppliers of cosmetics in Turkey are France, Germany and Ireland, while Italy ranks fifth with 94 million euros of imports and a market share of 6% in value. Imports of Turkish cosmetics from Italy increased by 44.5% in 2022. The main products imported into Turkey from Italy are make-up and skin care products (48%), hair care products (20 %) and perfumes (18%).
Despite being only in its fourth edition, Beauty Istanbul has already achieved impressive results. In the 2022 edition, it hosted over 100 Italian companies, 75 of which in the Italian Pavilion organized by the ICE Agency. Overall, there were 680 exhibitors from over 40 countries, with 14.107 visitors, of which around 45% were Turkish and the rest came from 157 countries, mainly from the Middle East, North Africa and Eastern Europe.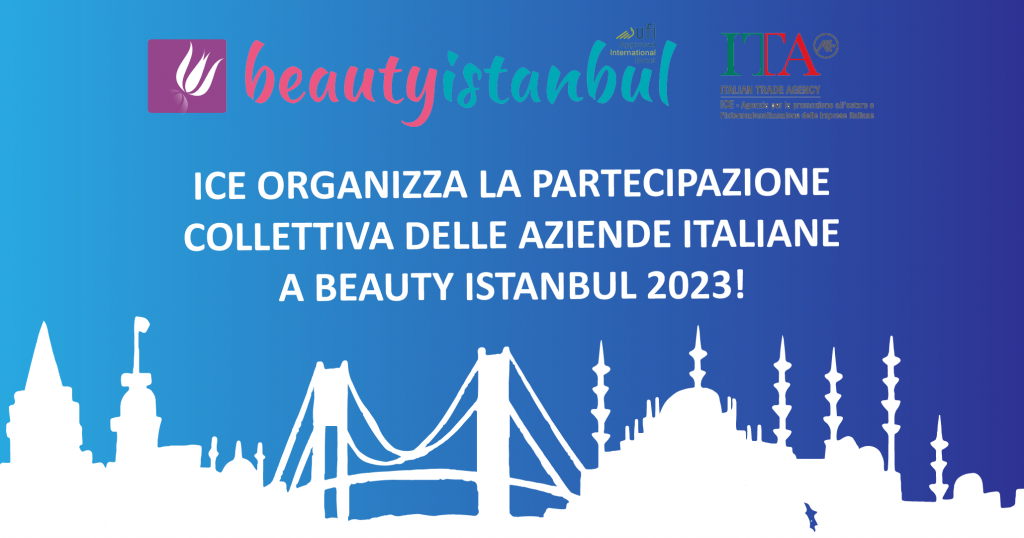 Considering the interest of Italian companies in the sector towards this event and the importance of the Turkish market, the ICE Agency has decided to organize the Italian participation in the fair for the second time. This participation represents a precious opportunity to promote Made in Italy and exploit the potential opportunities offered by the Turkish market.
Further details are available at this link: https://www.ice.it/it/area-clienti/eventi/dettaglio-evento/2023/@@/074
For more information do not hesitate to contact us.