F Istanbul is the reference Food & Beverage fair in Turkey: hundreds of companies will present their products at the Istanbul Expo Center from 12 to 14 July 2023.
This is a great opportunity for all operators in the sector to expand their business and find new customers. Visitors are expected from 100 different nations, mainly from the Middle East, Asia, Europe and North Africa.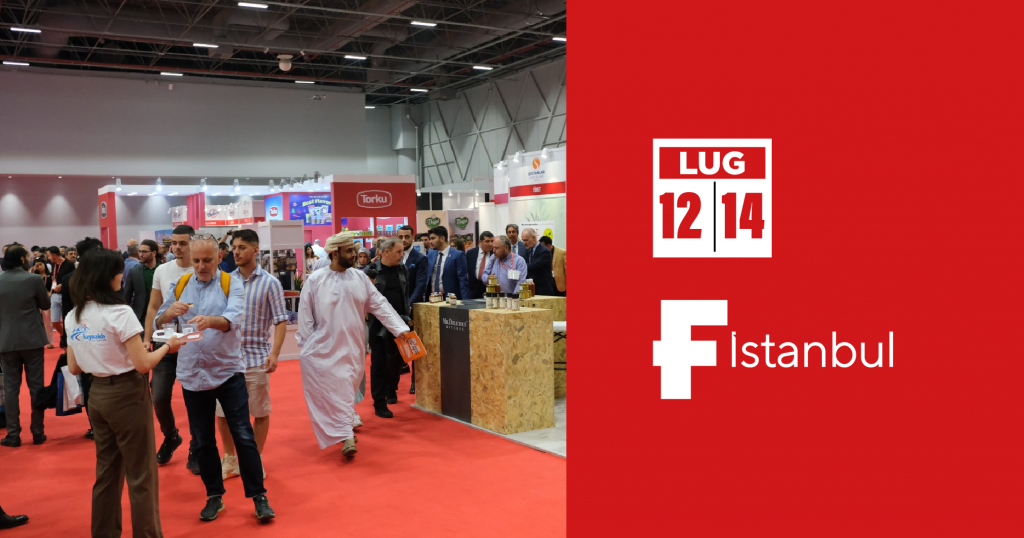 The previous edition of the fair was a success thanks to the presence of over 1000 companies from 40 different countries. Their products and services met the attention of 6,000 visitors, a fifth of whom were professionals and managers with important positions and decision-making power.
The city of Istanbul, with over 15 million inhabitants, a bridge between Asia and Europe, is the ideal location to take advantage of the enormous opportunities offered by the fair.
For more information do not hesitate to contact us.