The seventh edition of the International Recovery and Recycling Fair, SRR 2022, organized by IFEMA MADRID, will take place from 14 to 16 June 2022.
The event takes place as part of FSMS, the Forum of sustainable environmental solutions, which also includes TECMA, GENERA, the GLOBAL MOBILITY CALL and the FORO DE LAS CIUDADES.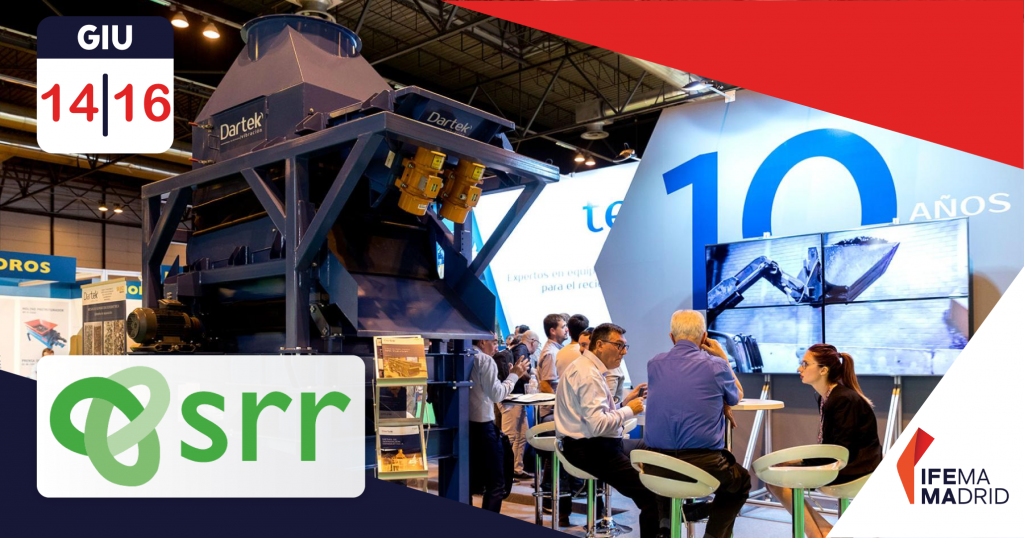 SRR demonstrates that research and innovation are the best ways to bring recycling systems to a new level, bringing together under one roof the main drivers of the new circular economy model towards which Europe is moving.
In just five years this meeting, promoted by the Spanish Federation of Recovery and Recycling, FER, and by the Spanish Association for the Scrapping and Recycling of Cars, AEDRA, has become the reference event in the sector.
The recovery companies, as protagonists of the change of economic model, will be able to meet the major representatives of the Environment of the various government departments and bodies as well as experts and professionals involved directly or indirectly in recovery and recycling.
A total of 584 participating companies and 256 exhibitors from 27 countries showed their new ideas during the last edition.
The waste covered by this Fair includes disused vehicles, plastics, textiles, glass, wood, ferrous and non-ferrous metals, batteries, packaging, tires, construction and demolition waste, organic waste, hazardous waste and paper and cardboard.
This is an unmissable opportunity for all companies in the sector. For more information, do not hesitate to contact us.