HORECA is the largest network of hospitality fairs: its events have been present for 27 years in Lebanon, 7 years in Jordan, 20 years in Kuwait, 12 years in Saudi Arabia and for the first time last year also in Oman. The next edition of Saudi Horeca will be held in Jeddah from 7 to 9 February 2023.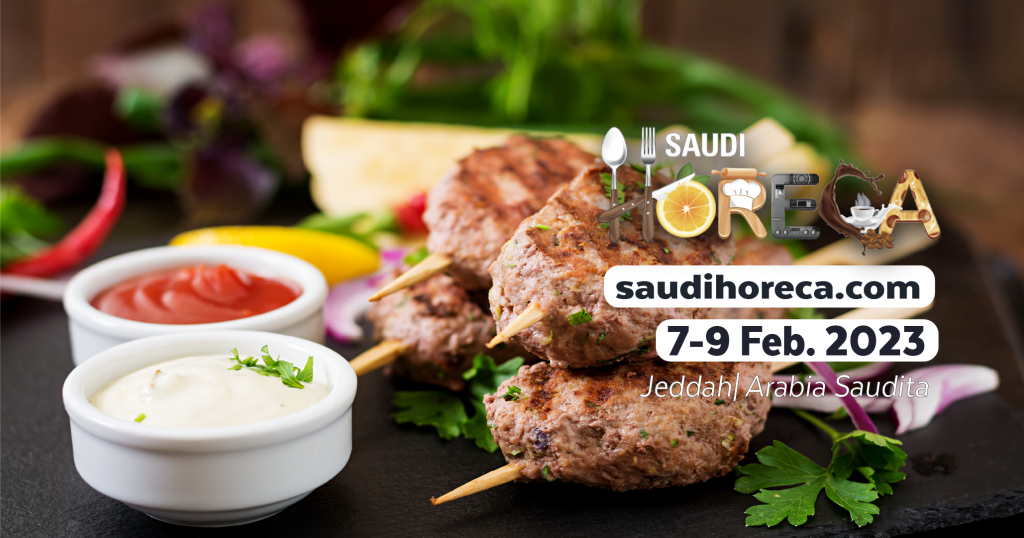 This annual trade show has become an essential meeting place for the hospitality, restaurant and beverage industries in Saudi Arabia. The event will feature a variety of activities and performances including workshops, culinary art exhibitions, barista competition and much more. It will attract exhibitors, visitors and key industry players locally and internationally.
The previous edition of SAUDI HORECA was a great success: the presence of over 22,000 professional visitors was recorded, who were able to admire the 245 exhibitor stands present representing 10,700 brands. Visitors from 33 nations were treated to live cooking sessions by international chefs and a world-class barista competition.
The key element of the success of the fair remains the excellent organization, managed by a highly professional team. For more information do not hesitate to contact us.