The next edition of Middle East Organic & Natural Products Expo will be held in Dubai from 13 to 15 December 2022 at the Dubai World Trade Center. It is the only event in the Middle East focused on organic and natural products, a great networking opportunity to expand your network of contacts and expand the business of your company in the region.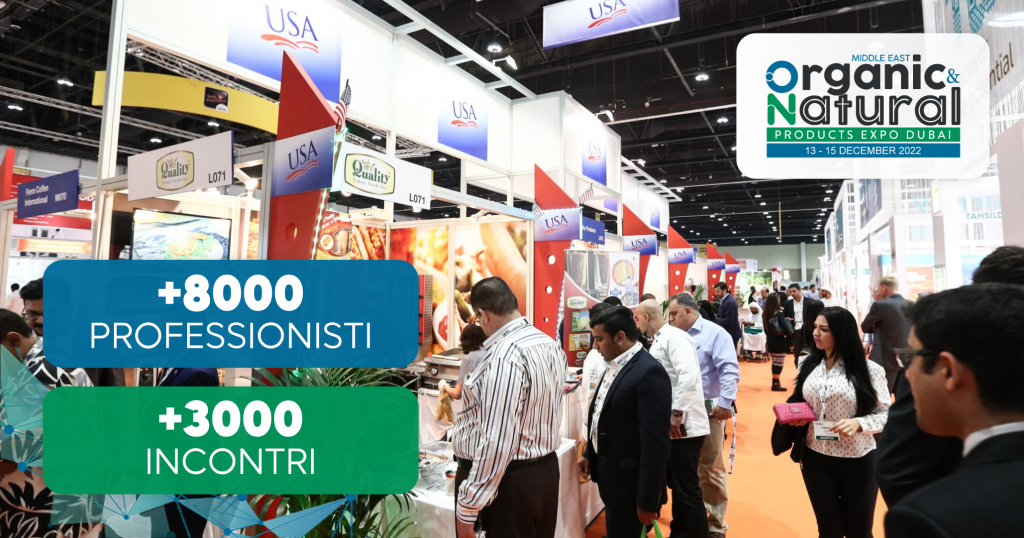 The market for natural products in the Middle East and Africa is between 4 and 5 billion dollars. Trends show how consumers in the region are willing to spend more on natural products, thereby generating greater market value driven by social and ethical considerations.
The fair is visited by thousands of professionals mainly from the Middle East, Africa, India, but also from Europe.
For more information and to participate, do not hesitate to contact us.