The event was a real challenge for the more than 1,200 IFEMA MADRID staff and supplier partners who made a definitive contribution to the successful organisation and staging of what is already being hailed as a historic event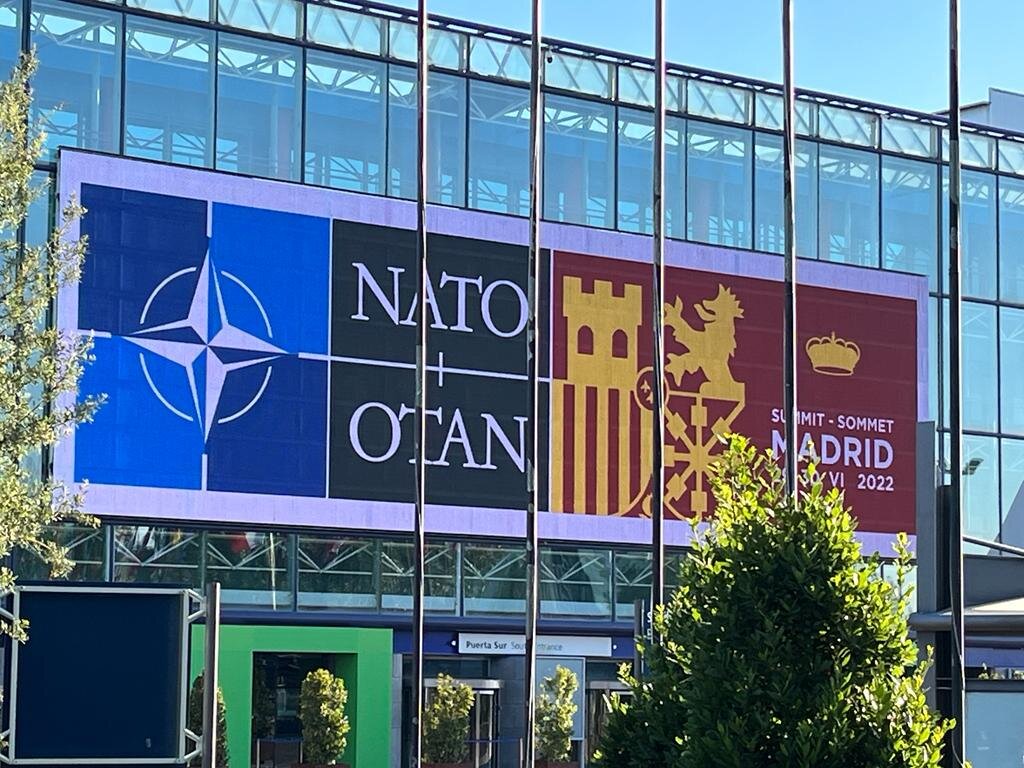 IFEMA MADRID has added a new international milestone to its trajectory after producing the NATO summit. This was, without a doubt, the biggest global event it has ever hosted, in the wake of other high-profile international occasions such as the COP25, IMF meetings and Summits of Iberoamerican Presidents, to name but a few.
The event, entrusted to the IFEMA MADRID by the Government of Spain, entailed a great deal of hard work by the Congress and Conventions Division to coordinate all areas the site.
A total of 50,000 square metres of space in Halls 12, 14 and 14,1 of IFEMA MADRID were occupied by the Summit on 29 and 30 June, as well as for the International Press Centre. A further 100,000 square metres in Hall 1, the security coordination centre, and Hall 3, which housed a large catering area were put in service meet the needs of all the staff mobilised for the event.
These impressive data give an idea of the enormous scope of the Summit, which required 1,200 of IFEMA MADRID and its partners' staff to assemble. Almost 50,000 square metres of carpet, 83,000 lineal meters of electrical wiring, 6,000 of were optical fibre; 2,500 network connections, 30,000 metres of electrical wiring to support an installed power of 56 megawatts. A huge array of equipment was required to equip and operate the different scenarios. A total of 3,100 LED projectors, 1,100 spotlights and more than 8,000 pieces of furniture were required, for which 350 trailers were used.
As for the media repercussion of the summit, more than 2,000 journalists from all over the world were accredited with exceptional impact in the news. To illustrate the figures expected from the media tracking platform, whose international capability is extremely limited, with more than 236,000 news items published, of which more than 5,000 were in print, 2,500 on television and 1,800 radio, and 24,000 in digital media, as well as repercussions on social networks where more than 200,000 impacts were registered. A massive media success that showcased organisation and streamlined operation of the Madrid Summit, which has once again put the city and Spain on the world map.