The most successful beauty fair "Beauty Istanbul" will be held from 13 to 15 October 2022 at the ICC Istanbul Exhibition Centre in the city centre of Taksim.
Also this year more than 600 exhibitors from 50 different countries will participate in the event. Among them, the participation of over 110 Italian companies that, with their products, will help to promote the quality of Made in Italy in the world. The Italian Pavilion is located in a strategic position, on the main corridor of the fair and near the main entrance.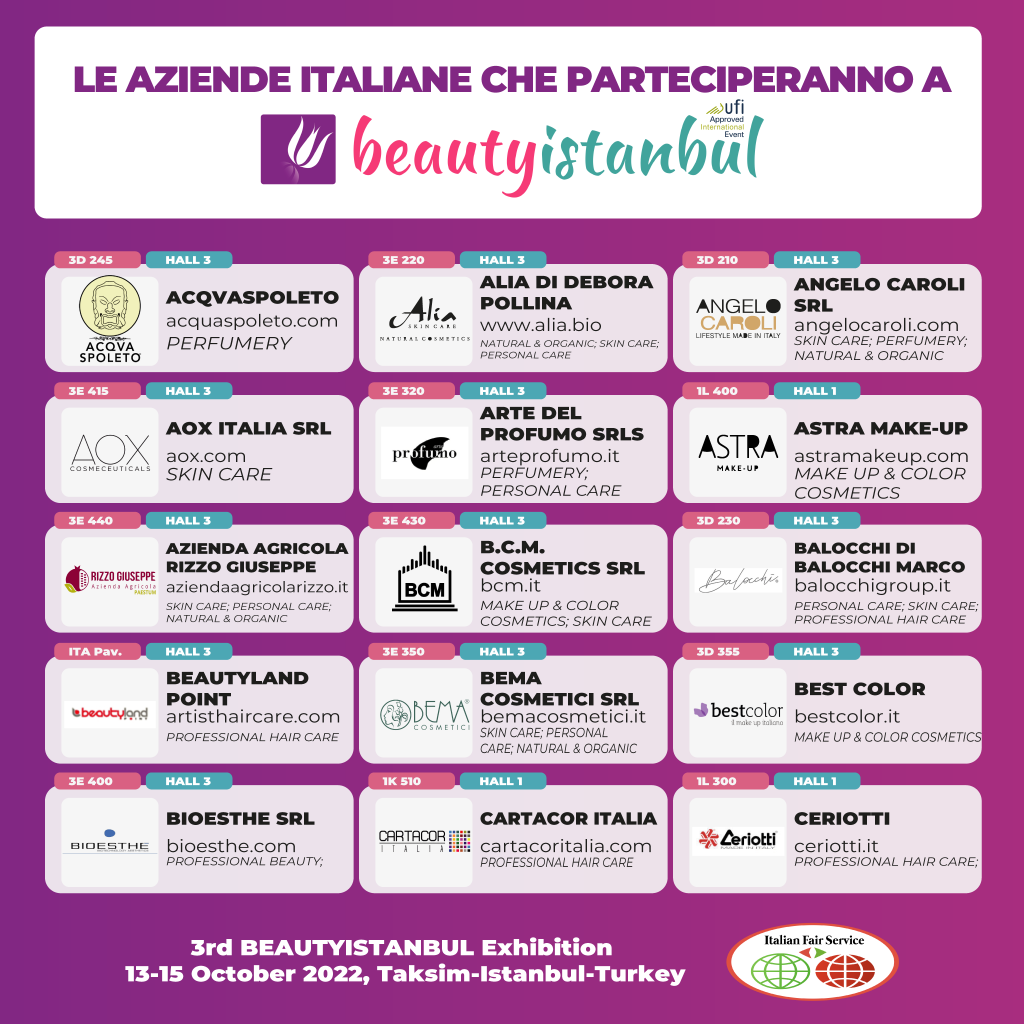 The fair, open only to industry operators, will attract over 12,000 visitors (including 8,000 international) from 160 countries.
With its 8,500 years of history, the city of Istanbul has become a landmark for European and Asian culture, a bridge between the two continents. The incredible prestige of this fair will provide participants with the opportunity to expand their business in Europe, Asia, Africa and the Middle East.
For more information do not hesitate to contact us.