Milan 22 November 2021 – The most successful fair in the beauty sector, "Beauty Istanbul" has opened registrations for the next edition from 13 to 15 October 2022 (the event will be held at the ICC exhibition center in Istanbul, near the center of the city in Taxim).
With its 8,500 years of history, the city of Istanbul has become a reference point for European and Asian culture, a bridge between the two continents.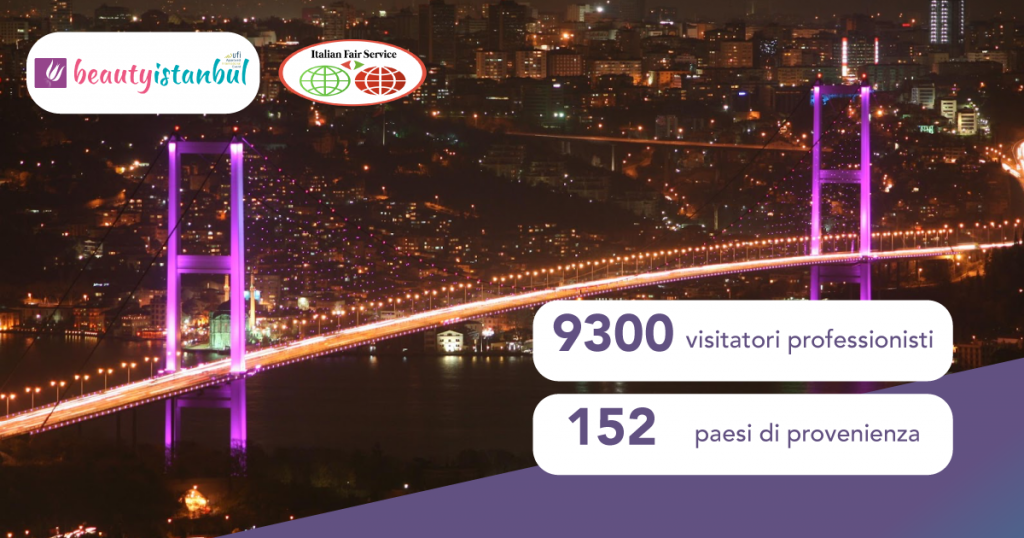 Italian Fair Service is proud to be able to offer a service of excellence in the promotion of Italian companies within the fair. The Italian Pavilion is located in a strategic position, on the main corridor of the fair and close to the main entrance.
It is a fair open only to operators in the sector and the last edition was visited by more than 9,300 professionals from 152 countries around the world.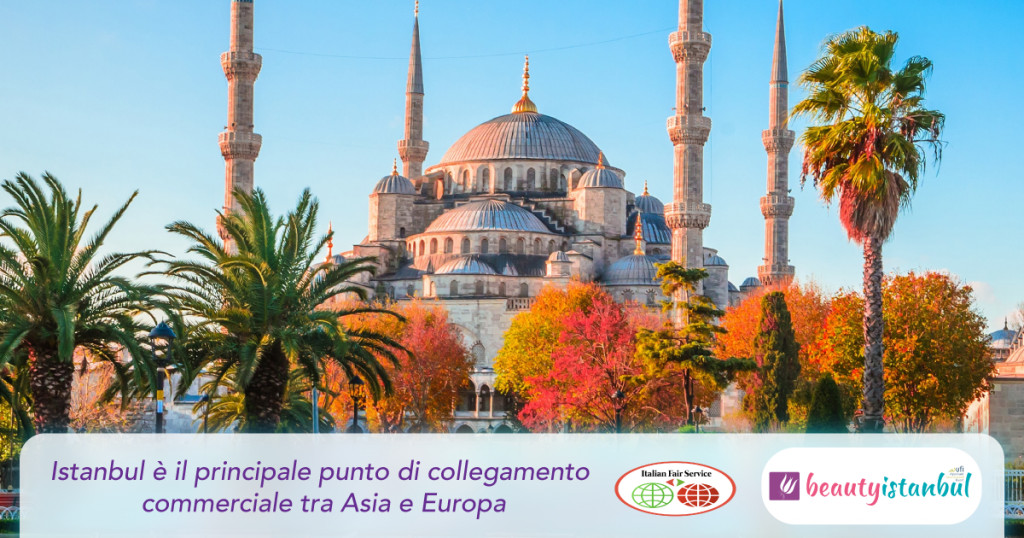 The incredible prestige of this fair will provide attendees with the opportunity to expand their business in Europe, Asia, Africa and the Middle East.
For more information, do not hesitate to contact us.