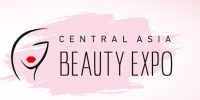 PRESS-RELEASE
June 9, 2021.
12 Italian companies will participate in "hybrid" format in Almaty, the economic capital of Kazakhstan, where they will present their products to distributors from all over Central Asia.
On June 14, from 14.00 to 18.00 at the Kazakhstan Hotel in Almaty, the 12 Italian companies will physically present their products through the organizers of the Central Asia Beauty Expo.
Registered buyers are more than 50 and will have the unique opportunity to experience Italian cosmetic excellence first-hand.
During the day there will be presentations of each Italian brand with video testimonials from managers from Italy and impressive corporate videos.
The 12 Italian companies present that have chosen to participate in this extraordinary "hybrid" initiative are the following:
Best Color
Bioline Jato
Guam
Ga.Ma.
GVF
HSA Hair Styling Application
LAB37
Masque Milan
New Fapam
Ozone Health & Beauty
Sifarma
So.Di.Co.
The following day, June 15, companies will have online b2b meetings with each buyers to begin commercial negotiations.
Buyers will be: distributors, chain stores, pharmacies, wholesalers, retail stores, online stores from Kazakhstan, Kyrgyzstan, Uzbekistan, Tajikistan and Azerbaijan.
The project in Central Asia will then continue in attendance at the most important fair in the region: Central Asia Beauty Expo from 11 to 13 August 2021 at the Atakent exhibition center in Almaty, Kazakhstan.
On this occasion, the 12 Italian companies will exhibit in the Italian Pavilion and will be able to continue to conduct business in this rapidly growing region.
Central Asia has a population of over 75 million people:
1- Kazakhstan has a stable political situation and rapid economic growth.
2- Uzbekistan is one of the 30 fastest growing economies in the world.
3- Kyrgyzstan is a dynamic and open society that uses advanced technologies.
4- Tajikistan has attractive conditions for doing business.
5- Azerbaijan is the country of oil and gas, with a solvent population
The beauty market in the region is one of the most popular and shows stable growth.

Madrid, 13 April 2021.- IFEMA MADRID launches its new strategy and brand image in an event that took place at IFEMA's Palacio Municipal headquarters, which was attended by their Majesties the King and Queen, alongside the President of the Senate, the President of the Community of Madrid, the Minister of Industry, Commerce and Tourism, the Mayor of Madrid, the President of the Assembly of Madrid, and the Government Delegate in Madrid, among other dignitaries, politicians and business leaders.
IFEMA MADRID takes a step forward to publicise the transformation process it is undergoing, and promote the key strands in its business model moving forward. A change that seeks to offer a more digital, inspirational, flexible and smart product, with the ambition of turning Madrid into an international leader in the fairs, congresses and meetings sector.
Thus, with a legacy of forty years behind it, IFEMA MADRID's journey is now at a turning point, anticipating the demands of the digital market by developing its own platforms that will provide a huge competitive advantage in addition to expanding business opportunities for 365 days a year and breaking through physical limitations, with a view to occupying a leading position in the main international markets.
According to the president of the IFEMA MADRID Executive Committee, Jose Vicente de los Mozos, "today, no one questions the potential of digital and hybrid gatherings, which are giving way to smarter, more competitive and profitable events. They have come to satisfy a society that is changing, which, for IFEMA MADRID, means a twofold challenge: to revolutionise its business model and to lead not only in Spain but also in international markets" 
Digital business and hybridisation: more than 40 million euros
Against this background, the new strategy has a very favourable outlook. If we add the new digital business to the current face-to-face business model it will undoubtedly grow the wealth creation potential of IFEMA MADRID. The goal is that, in 3 years, 30% of income will come from the digital space, and that global audiences will increase by 150%, until professional communities exceeding 25 million people in total are being managed. These professionals will participate in smarter events that will be much more profitable for their companies. In terms of turnover, this growth from the digital space could reach an annual contribution of around 40 million euros.
In fact, embracing digitisation has made it possible to maintain a connection with companies over these past months; with the sectors represented in the fairs having, as of today, a programme that includes 16 fully digital exhibitions in 2021, and also, based on this experience, the transformation of more than 50 face-to-face fairs into hybrid exhibitions.
 Added to this is the institution's initiative in creating innovative projects worldwide, in such important areas as sustainability or healthcare, which will soon be officially presented, as well as in leading not only in Spain but also in the international markets, and, very especially, in Latin America, the main market where our companies are focussing and where the digitisation of fairs opens up great opportunities.
New corporate identity
This new momentum has coincided with a change in corporate identity, through the design and conception of a new brand that represents the values of this powerful project for the future. To this end, IFEMA MADRID has committed to a thorough renovation of its image, recognising the legacy of a brand that has been part of Madrid's history and landscape over the last 30 years.
The new image, produced by the Brandfor agency, changes design and concept in an exercise that evokes continuous movement, the dynamism of companies and people, and innovation. It is part of and a symbol of Madrid, an international focus for the cultural avant-garde, for business and changing trends. And is inspired by the power of the transformation and strength that IFEMA brings to its communities. The development of the new image seeks to draw attention to IFEMA MADRID's strengths through a new visual universe adapted to digital environments, which accompanies and identifies its business strategy, capable of continuing to drive its business into the future.
"Feel the inspiration" is the new claim for a brand that wants to convey a proactive and positive attitude from its leading position as a promoter of knowledge, creativity and talent, highlighting the contribution that "Living the experience" implies. A brand that wants to convey the value of IFEMA MADRID, to promote and empower people and businesses, and impact society, being a source of inspiration and innovation for its audiences thanks to its dynamism and vitality.
An open brand, capable of generating value for its customers and its audiences, capable of building solid relationships, full of energy and passion, and one that turns the essence of Madrid into an appealling focus through the wealth of its experience.
According to IFEMA MADRID's CEO, Eduardo López-Puertas, "IFEMA's magic lies in its ability to connect ideas and people. To generate ecosystems for innovation and development. To harmonise the intelligence, ingenuity and creativity of so many companies, people and sectors that share their talent and knowledge. A magic that we have undoubtedly embodied in the new IFEMA MADRID brand, announcing to the world our ability to continue inspiring companies and being a source of transformation".
Bringing value to Madrid
The new IFEMA MADRID brand and the strategy that precedes it will also contribute to adding value to Madrid, both in terms of image and prestige in the international MICE market, as well as in terms of economic impact and the dynamisation of the different sectors that are directly impacted by IFEMA MADRID's activities, which will now be substantially improved with the new business models that have now been put into operation. It should not be forgotten that, based on our figures for 2019, the last year of activity prior to COVID-19, the estimated impact stands at a little over 5.1 billion euros, representing 3.8% of the GDP of the city of Madrid, and 2.2% of the GDP of the Community of Madrid, as well as contributing 39,343 jobs.

11/03/2021
ECRM Connect Surpasses 100K Virtual Meetings Hosted; Buyer Participation Up 20%
Solon, Ohio, March 11, 2021- ECRM®, the global leader in driving long-term, critical business relationships for retail, foodservice and pharmacy/medical markets, announced it has reached a new milestone surpassing 100,000 curated meetings hosted on the ECRM Connect proprietary platform, which the company developed to enable buyers and sellers to engage in live, interactive digital meetings at scale.
What's more, top-tier buyer participation has grown over 20 percent since before the pandemic as retailers and foodservice operators have embraced virtual and the tremendous efficiencies and time-savings it delivers over in-person meetings.
"I think virtual is a new way of doing business that's probably going to stay even after COVID is gone," said Conor O' Farrell, Buying Manager for Positive Healthcare at Boots Ireland. O' Farrell is a regular attendee of ECRM programs and attributes them with helping him and his colleagues become first-to-market with innovative brands.
More than 3,450 buyers and 2,965 suppliers have participated in 100,745 meetings across 92 category-specific virtual sessions targeted for the U.S., European, Latin American and Asian markets since ECRM Connect launched in May 2020. The platform enables buyers and sellers to participate in face-to-face video meetings and is customized with tools specific to their meeting needs, including the ability to take meeting notes, review products and supplier capabilities, rank meetings with a one- to five-star rating, and communicate follow-up timelines and any next steps.
"You can't match the efficiency that virtual delivers when it comes to product discovery," said one Senior Category Manager at a major U.S. regional grocery chain. "I've participated in eight ECRM Virtual Programs since the platform launched and have had hundreds of meetings with suppliers. There is no way I could have met with that many brands in-person."
Without time-consuming travel, ECRM's Virtual Programs are also enabling buyers to follow up more quickly and as a result, suppliers are getting on the shelf faster than ever. "ECRM's Virtual Programs have been instrumental in our plans for launching into the mass retail market," said Ahmad Rifaie, VP of Sales and Marketing for beverage brand Savia USA. "We're already on the shelves of one national retailer, and will soon be in another, each from ECRM Programs in which we participated the second half of last year."
ECRM will be hosting more than 100 global virtual sessions across categories this year. In this time of uncertainty and travel restrictions, ECRM continues to deliver value to buyers and sellers by providing solutions that help them continue moving forward with their business, as the company has done for the past 25 years.
"It's clear from the feedback we've been getting from buyers and sellers that virtual meetings are here to stay," said Kurt Repola, SVP of Marketing for ECRM. "Remote engagement has been integrated into our customers' day-to-day operations since the start of the pandemic, and most plan to make it a key component of how they conduct business moving forward."
About ECRM:
ECRM brings efficiencies and effectiveness to the buying and selling process by propelling connections between buyers and suppliers through key programs that utilize virtual and face-to-face platforms. With 25 years of experience, ECRM's programs promote relationships, forward thinking insights along with process efficiencies. ECRM works with companies around with world in a variety of different categories including food & beverage, general merchandise, health & beauty care, pharmacy & medical markets and foodservice. ECRM also owns RangeMe, a product discovery platform
### 

We are really glad to inform you all that our company Italian Fair Service this year reached the 20 anniversary.